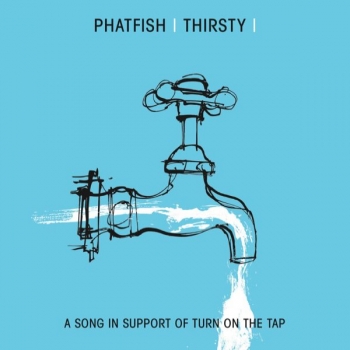 Following on from Matt Redman and LZ7's single, 'Twenty Seven Million' supporting the A21 Campaign, well established British Christian band, Phatfish, have released a new single entitled 'Thirsty' to highlight the work of Turn on the Tap and raise money for them in the process.
Here's the blurb from Turn on the Tap's website:
About Turn on the Tap…
Turn on the Tap is our campaign for clean water in the developing world. It's about children, adults, schools, churches, community groups – anyone who shares our passion – coming together to end water poverty for some of the world's poorest and most vulnerable people.
The funds raised through Turn on the Tap go towards the water and sanitation projects of Samaritan's Purse.
About Samaritan's Purse…
Samaritan's Purse is the charity behind the Turn on the Tap campaign. We are an international relief and development agency that works through local churches to proclaim and demonstrate the love of God amongst communities in need in 18 countries across Africa, Eastern Europe and Central Asia – to see both physical and spiritual needs fulfilled. To find out more, visit www.samaritans-purse.org.uk.
We take the funds raised through Turn on the Tap and use them to deliver clean water and sanitation solutions in the places where we work.
Using music to highlight causes is proven to be an excellent method, so I'm pleased to see this happening.  It's also good to see worship bands showing that if you are going to be a true worshipper of God, your worship needs to be combined with action beyond the church.  After all God is out there in the real world and we should be too.  The single can be downloaded from iTunes for 79p HERE.
---
---
Categories: Overseas aid, Poverty